manufacturing promotional equipment
is what we do best!
Fun Industries specializes in the manufacturing, sale, and rental of special promotional equipment and coin-operated games. You have likely seen and enjoyed some of our products at Grand Openings, Fundraisers, and other Special Events. Our diversified products include our dazzling money machines you would find in major Casinos to the coin-op amusement games at your local bowling center. Event Promoters, Trade Show Operators, and Rental Agents have come to depend on Fun Industries product lines to insure successful marketing. We invite you to browse through our line of equipment. All have been designed especially for crowd appeal and to maximize traffic to help ensure the success of your next event as well. Call our toll-free number to speak with an associate about our variety of promotional equipment.
Take a look at our most popular machines!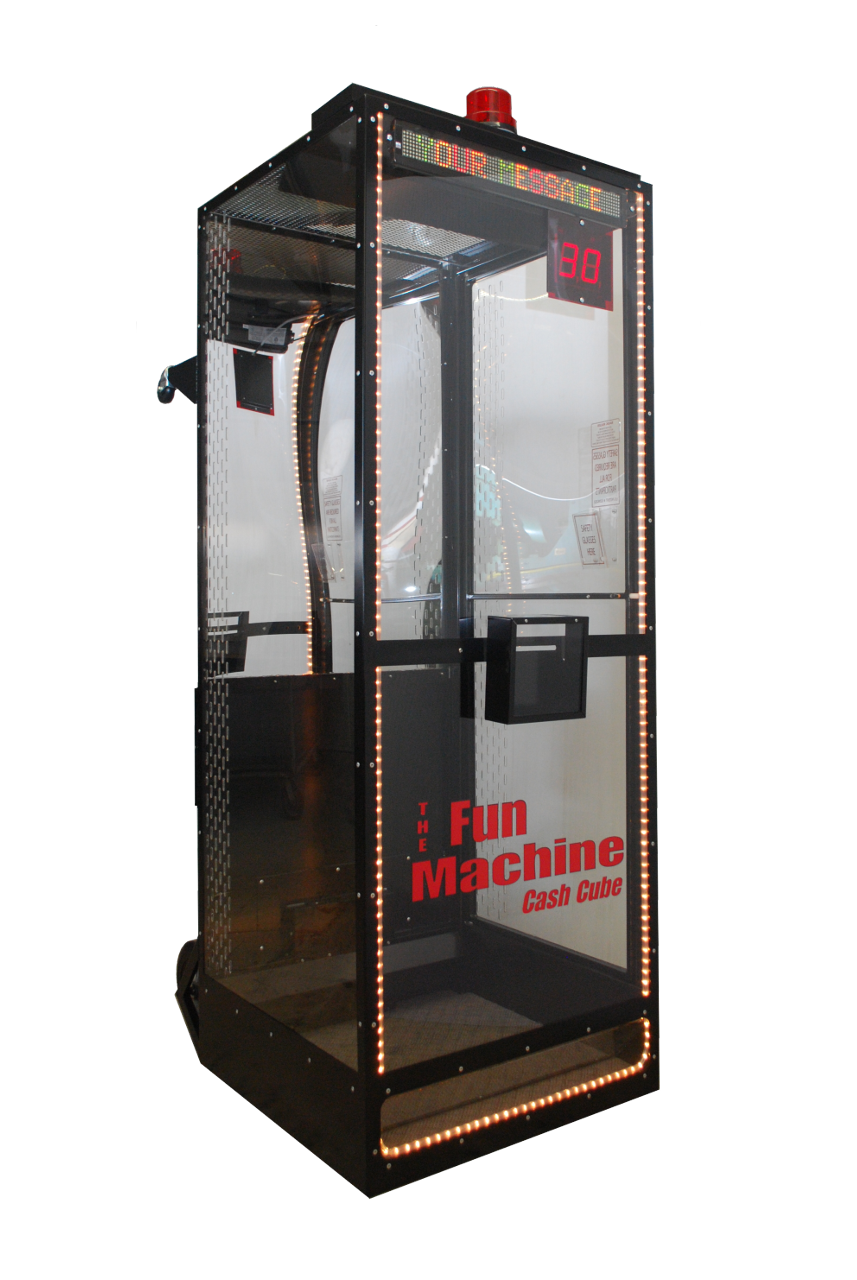 The Traveler Money Blowing Machine: copied by many, second to none! Our money blowing machine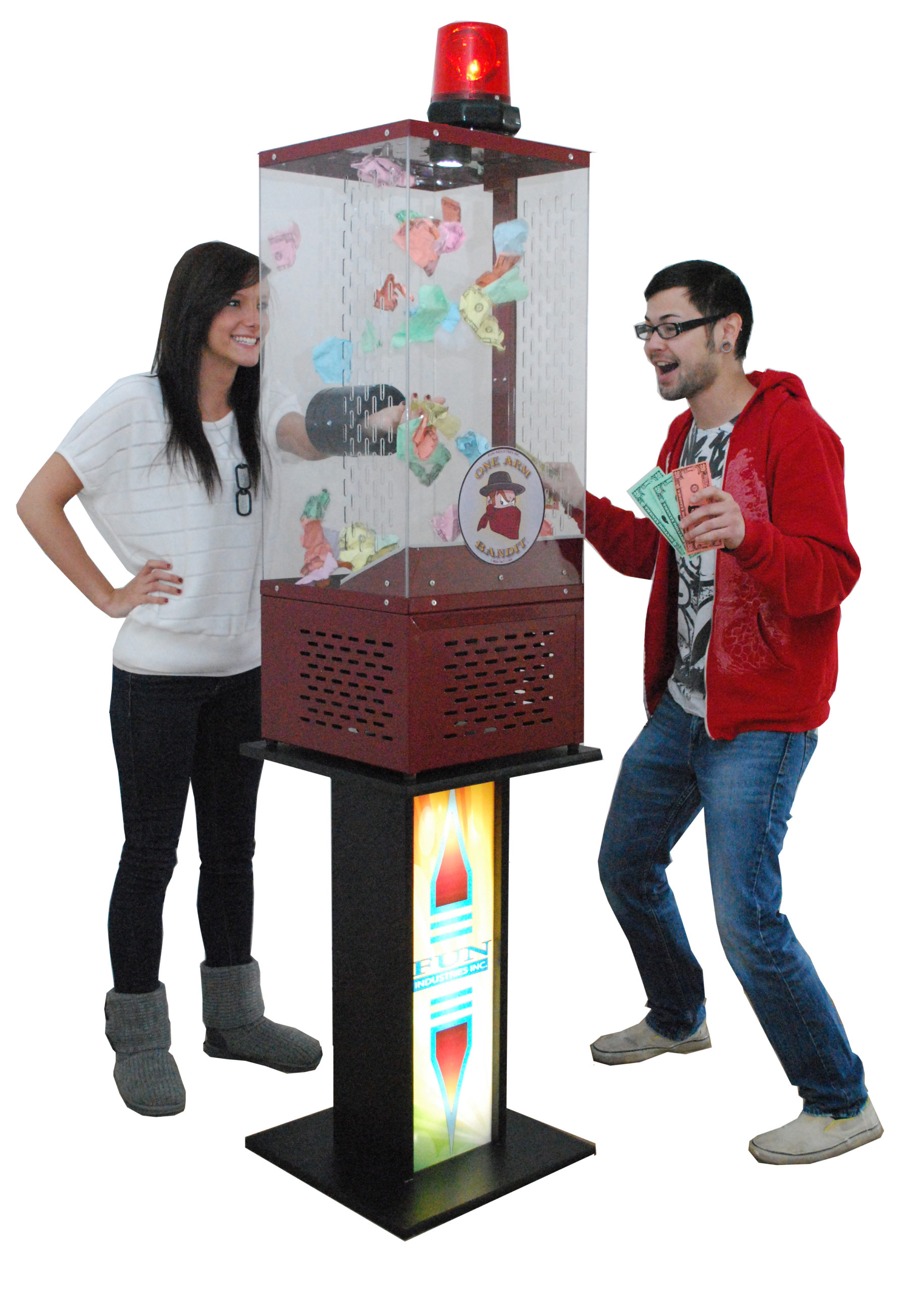 Our most affordable tabletop one arm money machine! Small and compact but with just as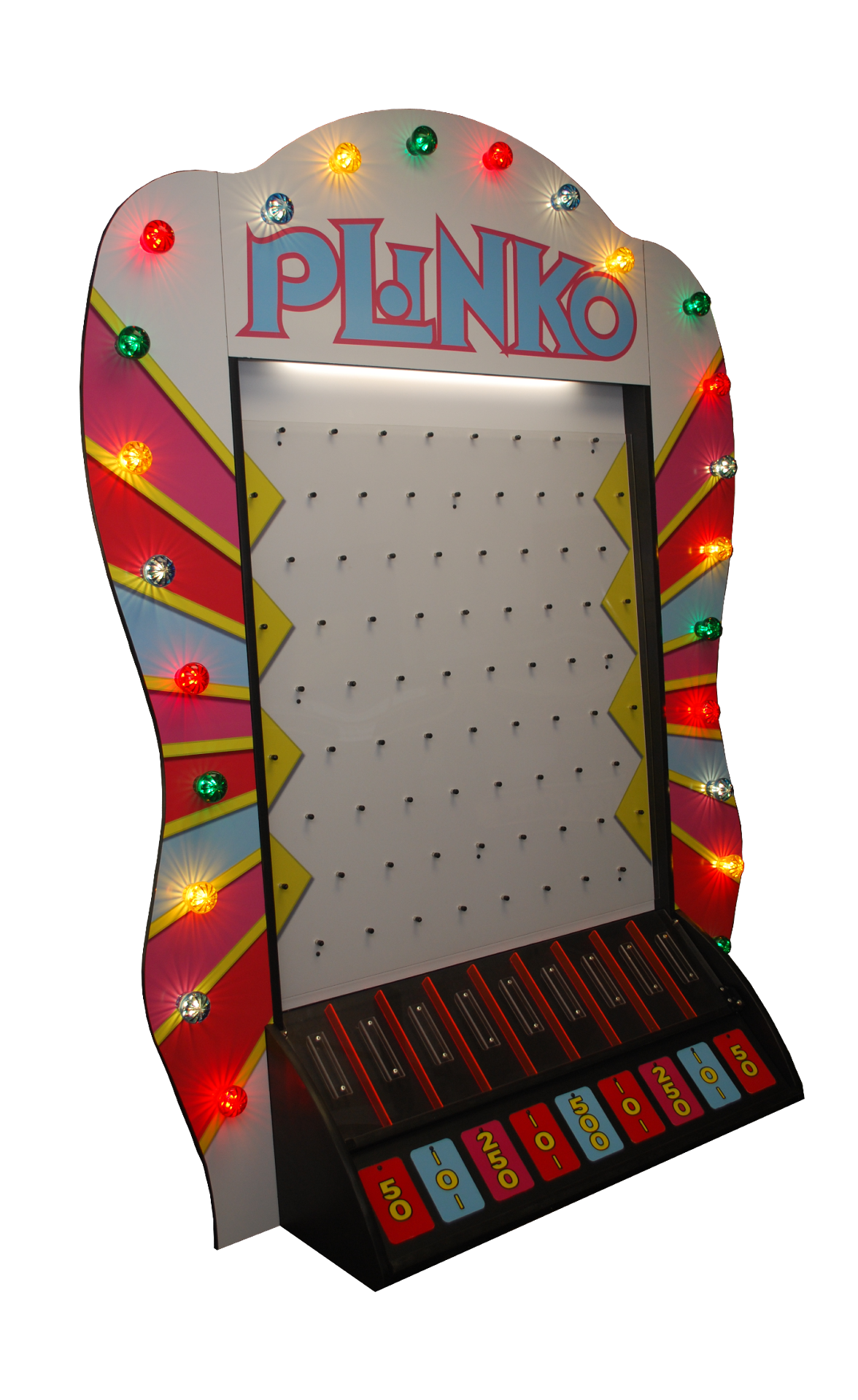 Heat up your promotions with Extreme Cha-Ching Plinko! Our new large puck drop board game
Wanting to take your event to the next level?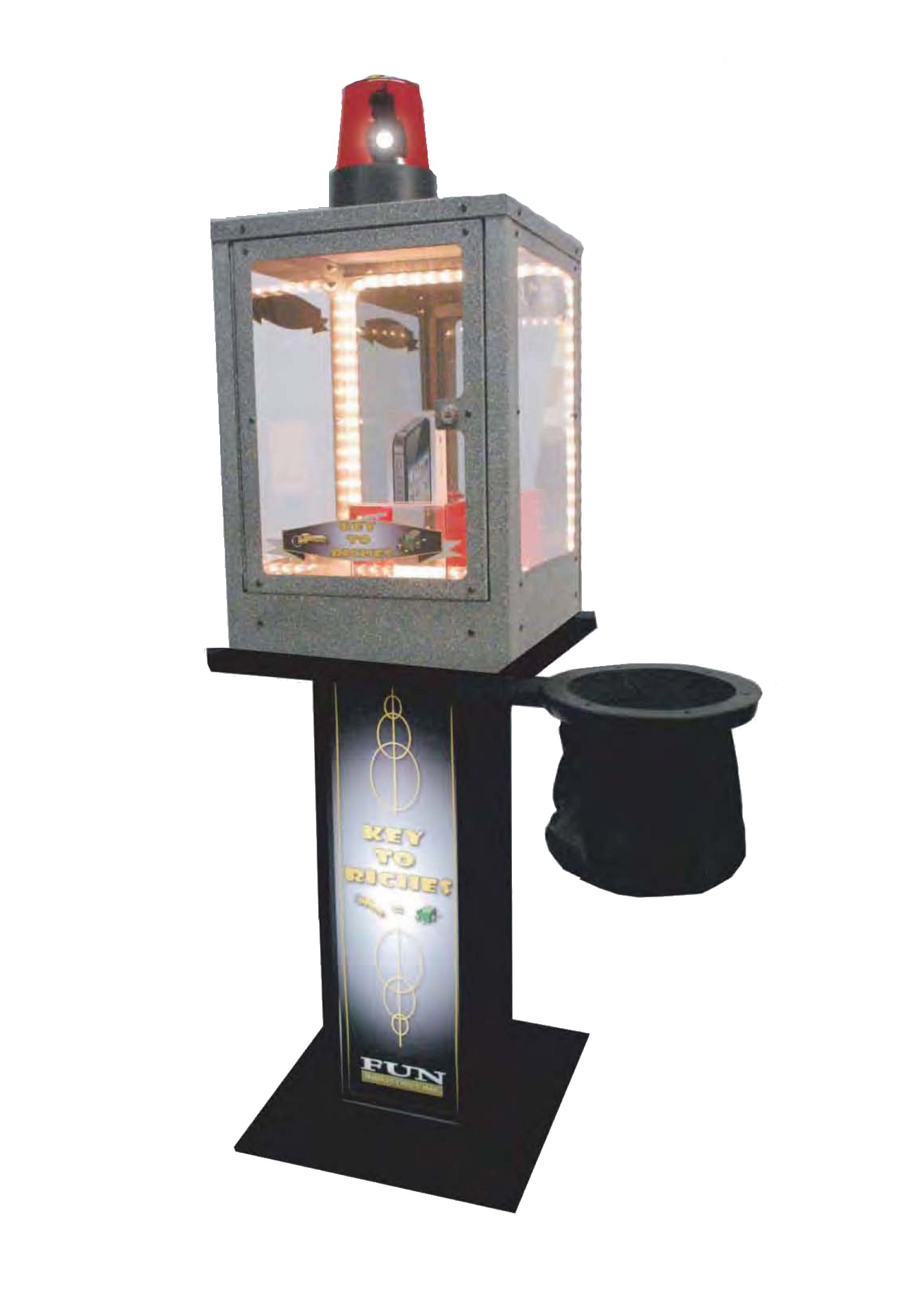 Keys To Riches is our new version of "Crack the Safe". Players pull a key