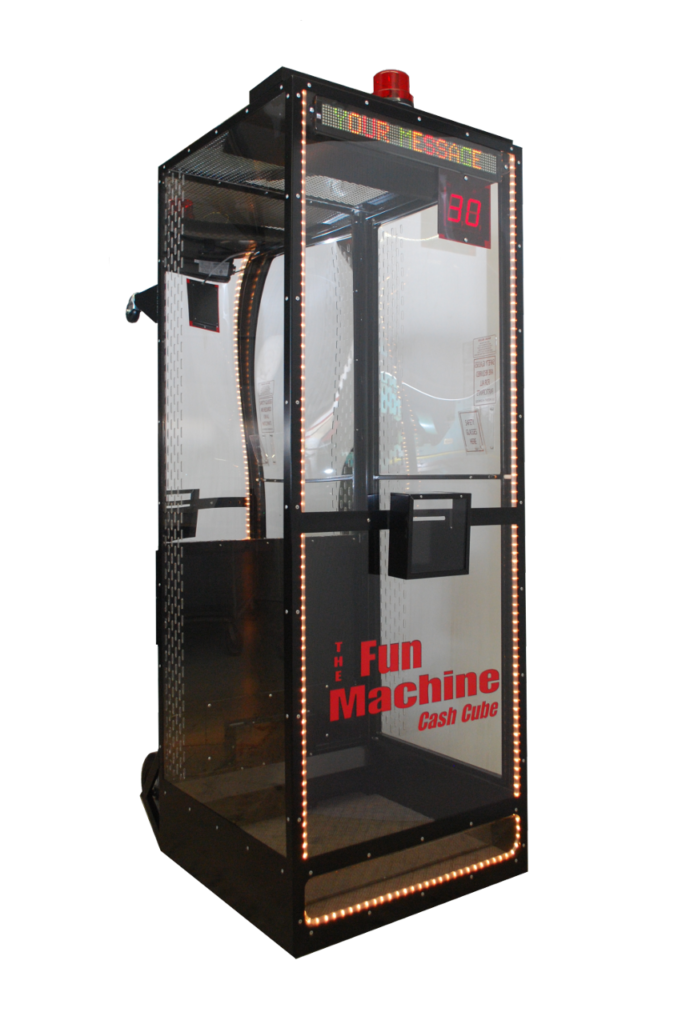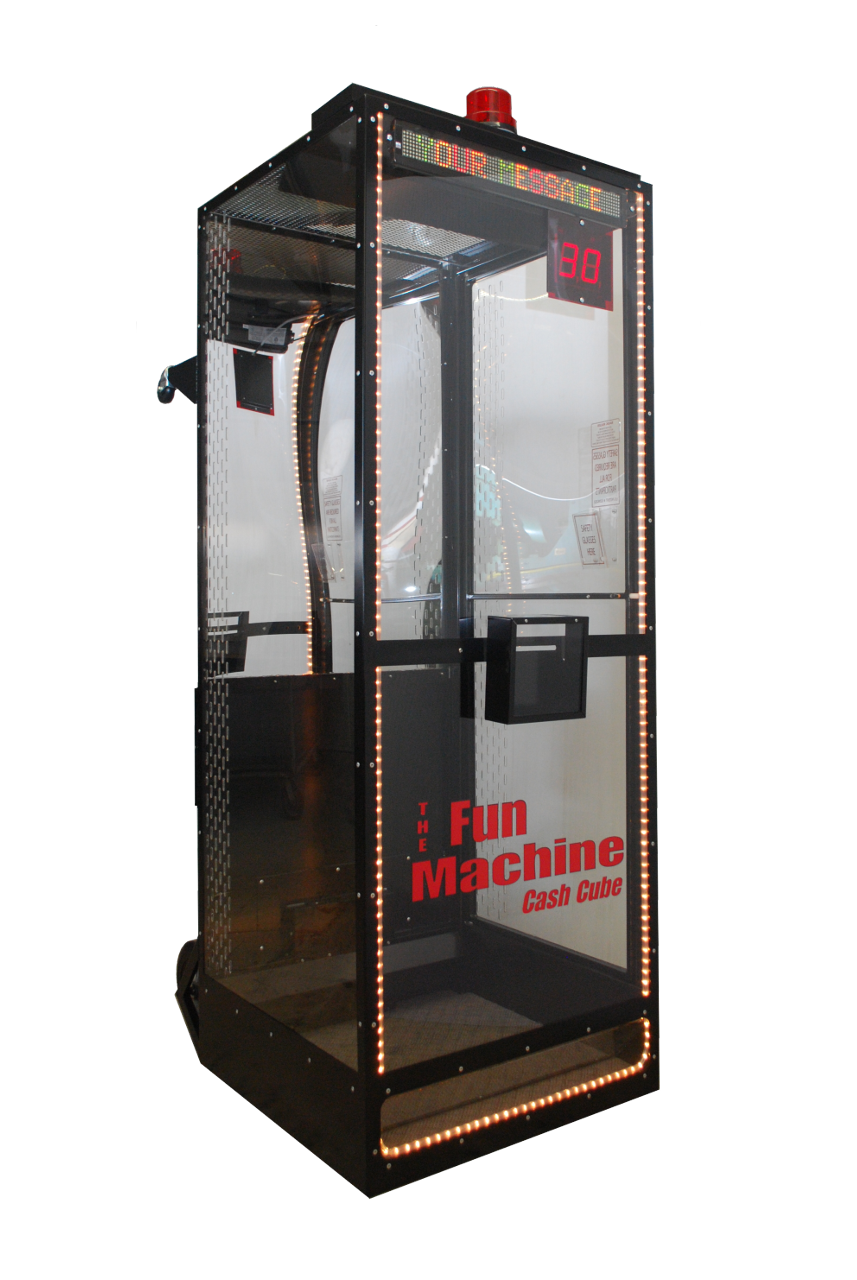 The Traveler™ Money Machine: copied by many, second to none! Designed for portability and functionality, this is quite possibly the best money machine ever built. The Traveler is the ultimate companion for the professional event promoter or rental agent. This machine is also available in a deluxe model. Imagine the excitement level at your next […]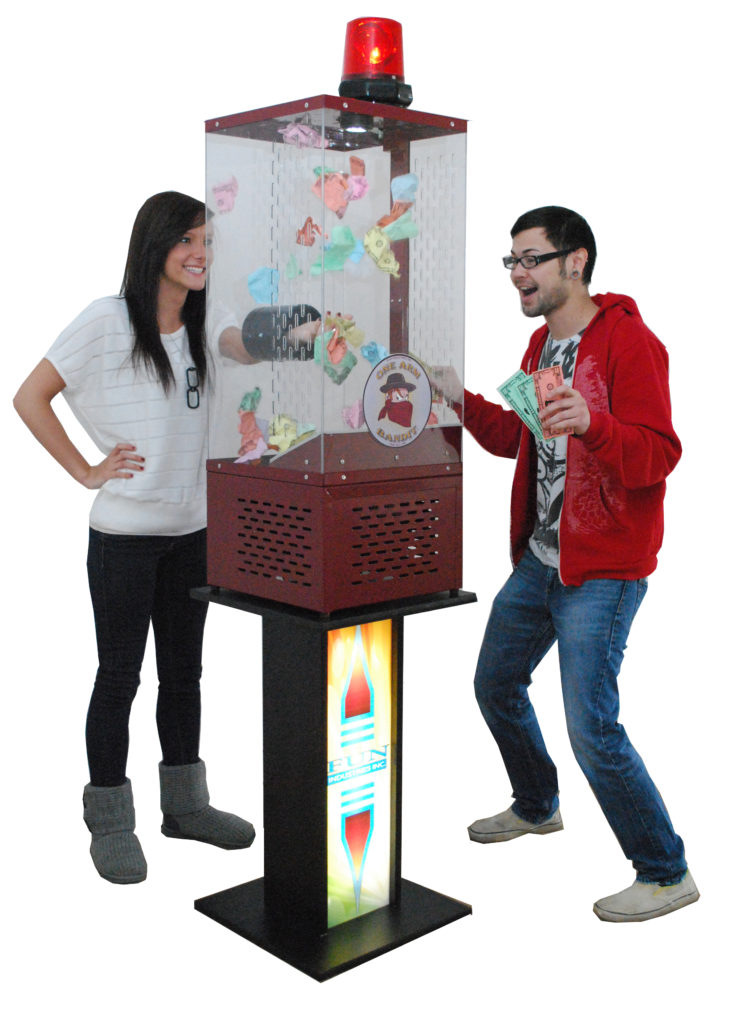 Our most affordable tabletop money machine! Small and compact but with just as much excitement as our larger machines. The One Arm Bandit has a habit of making a trade show booth explode!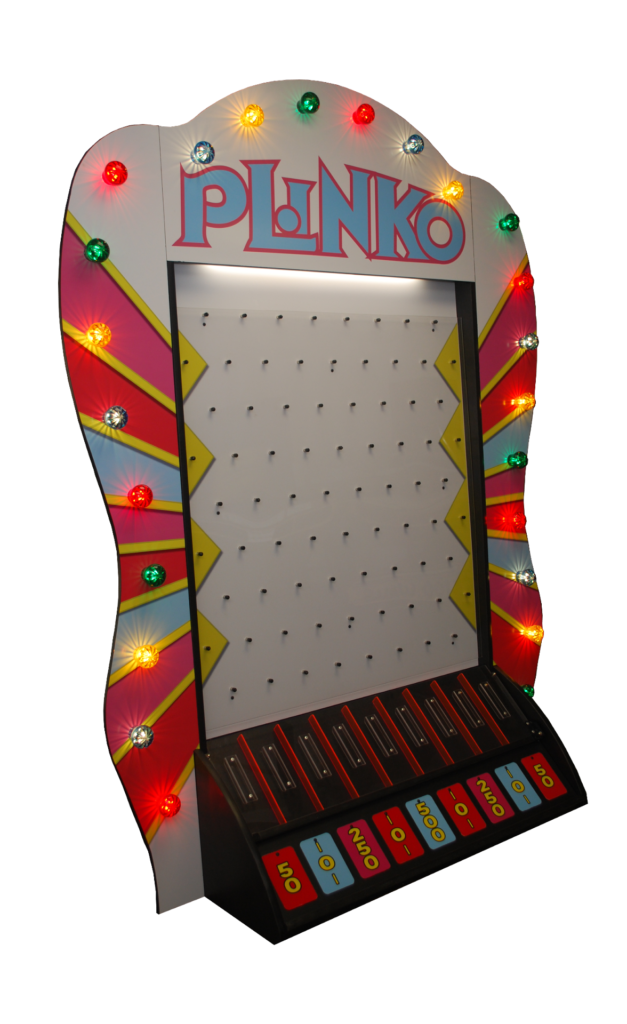 Heat up your promotions with Extreme Cha-Ching Plinko! Our new large puck drop board game with unlimited promotional games. You'll hit an all-new excitement level with future promotions using this extremely versatile Plinko board. You will have your guests screaming… CHA-CHING!!!